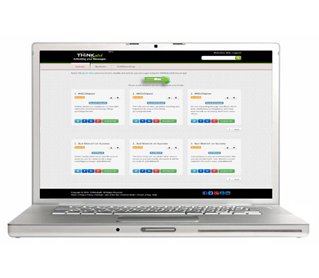 AHAthat™ is the first 100% curated thought leadership (AHAleadership) platform for sharing, authoring and promoting quality bite-size quotes.   
==> Don't know what to SHARE on social?
There are over 30,000 "AHAmessages" to SHARE for free!!!
Grow your network and advocate base by sharing compelling curated content from your favorite authors (AHAleaders) in seconds!
==> Don't know how to create "almost instant" thought leadership?
You can enhance, and in some cases replace your existing thought leadership assets in hours!
Social media enabled AHAbooks™ on AHAthat™ are comprised of 140 bite-sized quotes. As you can imagine, it is very easy to create a powerful set of messages that will be amplified by your network and beyond. Repupose or create new content to write your book in 8-10 hours!
⇒ Why should I add one more platform to my list of existing tools?
You actually want to hit the "easy" button!
AHAthat makes it easy to create, organize, and share your own thought leadership AHAmessages in digestible, bite-sized morsels. You can easily "SHARE" other people's content in seconds, "AUTHOR" your own book in hours, and "PROMOTE" what you're doing directly to your fans/advocates through their networks.

Testimonials



You Should Create Your AhaBook Now




You Should Create an AhaBook Because…




Working with THiNKaha




Kevin Kreitman Wrote & Published Her Book in 48 Hours




How Jorge Zavala Wrote his AhaBook in 48 hours
Or Try Out the AHAthat as a Guest!
Top