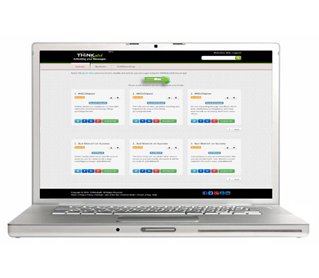 AHAthat™ is the first 100% curated thought leadership (AHAleadership) platform for sharing, authoring and promoting quality bite-size quotes.   
==> Don't know what to SHARE on social?
There are over 30,000 "AHAmessages" to SHARE for free!!!
Grow your network and advocate base by sharing compelling curated content from your favorite authors (AHAleaders) in seconds!
==> Don't know how to create "almost instant" thought leadership?
You can enhance, and in some cases replace your existing thought leadership assets in hours!
Social media enabled AHAbooks™ on AHAthat™ are comprised of 140 bite-sized quotes. As you can imagine, it is very easy to create a powerful set of messages that will be amplified by your network and beyond. Repupose or create new content to write your book in 8-10 hours!
⇒ Why should I add one more platform to my list of existing tools?
You actually want to hit the "easy" button!
AHAthat makes it easy to create, organize, and share your own thought leadership AHAmessages in digestible, bite-sized morsels. You can easily "SHARE" other people's content in seconds, "AUTHOR" your own book in hours, and "PROMOTE" what you're doing directly to your fans/advocates through their networks.

Ready to Write? Follow These Steps.
The 7-Step Process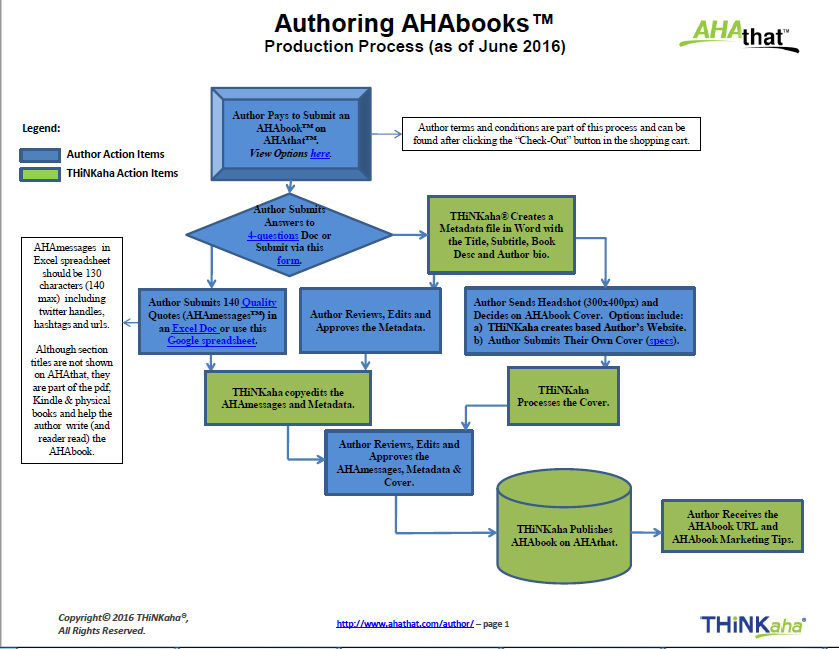 Fill out the four questions. You can answer it via our Google form or download it as a Word or PDF file, and send your completed questions to submission@thinkaha.com.
Read the 1-pager on how to create good, compelling AhaMessages: PDF
Use this Google spreadsheet or this Excel spreadsheet template to write your 140 AhaMessages. It has an automatic character counter to make it easier for you to check if your AhaMessages are within the 140-character limit (please include your Twitter handle in the AhaMessages and as part of the 140 characters). You can also include a #hashtag in your quote as long as it is within the 140 characters.
If you use the Excel template, please send your completed AhaMessages to submission@thinkaha.com.
Complete your payment via the shopping cart**.

You have two options:


Decide on your book cover. You have two options:

Let us take a stab at creating a cover for you based on your Website.
Submit your own book cover following these specifications.

Send us your headshot; we will be using it for your author bio. The minimum size is 300 x 400px.
Steps 8 – 10 is Marketing. Here are a number of ideas you can use for marketing. If you implement one that works that's not on this list, please let us know.
**Check out our AHAbook Silver Authoring Accountability Program. If you signed up for the program, you will automatically be billed every month and every quarter you will receive a credit to publish one AHAbook.
**If you are a teacher or a student and would like a scholarship to load an AhaBook for free, check out this page.
Or Try Out the Aha Amplifier as a Guest!
Top